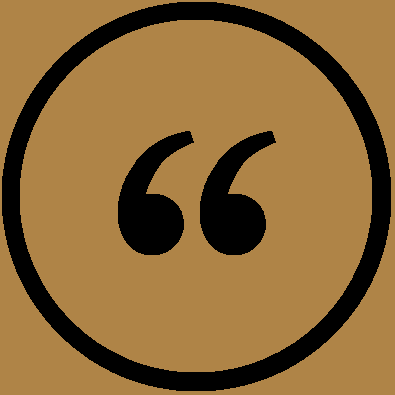 « Talking about oneself is a crazy undertaking…
The life of a painter and the life of his work are closely interwoven.
The anecdote is only private and in a lifetime there are many private anecdotes ».
Belasco
FAMILY AND CHILDHOOD
Pierrette Daniele Louise Chaillier, known as Belasco, was born in 1927 on a train travelling to Dijon.
Born into a family of architects and painters, her grandfather, father and uncle carried out projects in France, Egypt and Turkey.
Their passion and rigour for drawing has undoubtedly inspired Belasco.
« I have always been initiated into the art of painting, I used to draw and paint images that had no function other than that of the moment. It was only much later that I understood the message that my grandfather passed on to me and I found, there, the meaning of the painter's approach that I chose to be ».
Her mother, a musician and teacher, travelled the world to teach. She taught in China, Egypt, Morocco, Spain, Portugal, etc.
Separated from her mother after a bombing, Belasco grew up with the nuns where she studied mainly theology. There she already showed a talent for watercolours and drawing.
Later, she naturally turned to the Fine Arts School and the « Académie de La Grande Chaumière » in Paris.
Her first artistic endeavours were disrupted by the Second World War. Out of necessity, she was forced to turn to other more lucrative fields.
BELASCO, FASHION DESIGNER AND MODEL
In 1948, Belasco entered the world of fashion. She was first hired as a designer for the great creators of the time: the couturier Marcel Rochas, the hat designer Claude Saint-Cyr, the haute couture stylist Maggy Rouf, the master face designer Fernand Aubry, etc.
During these years, she discovered the vast world of elegance, beauty and artistic creation.
« The domains of beauty are as vast as the Cosmos itself and pass through as many aspects of sensitivity, cultivated to reach Esotericism. Every human being must be seized, body and soul, during his cosmic passage, by a kind of mysticism of beauty ».
In 1950 she began a new life as a model and advertising model. Her new professional activities led her to travel the world for the various fashion shows in which she participated.
However, she did not give up painting. Her very personal style began to assert itself through her first works, which she already signed with her artist's name: Belasco.
BELASCO, GLOBE-TROTTER
« She is never in Paris. Her passport is a real phone book! She has seen all the skies and all the stars at countless latitudes. She has plunged her gaze into all the seas, all the oceans ». Pierre-Yves Guillen
Belasco travels a lot. She likes it.
While working for fashion and beauty houses, she discovered new horizons, new cultures, new inspirations.
« It was in the East and in the Far East that the revelation was made for me. I discovered the oriental perspective, and the crazy adventure of Space began! »
In 1956, Belasco met the Japanese Master Takashi Suzuki who taught her his philosophy and the principles of abstraction.
That same year, she married Roger Zeiler, founding president of Miss Europe and member of the Miss Universe jury.
From then on, her pictorial orientation moved away from figuration and towards abstraction.
« Belasco does not paint landscapes, but the emotions she feels in front of them. These are violent and tamed emotions ». Armand Lanoux
ARTISTIC MATURITY
« The difficult years of apprenticeship led me to search for a new language that was personal to me. A modern and free language ».
Thus freed from all artistic constraints, Belasco creates, paints, draws and writes. For a decade, she began to paint relentlessly.
Exhibiting her works in the greatest salons, her intense pictorial activity was noticed by art critics. The most renowned of them, Michel Tapie, an internationally influential art writer and director of the Esthetic Center  in Turin, supported and encouraged her.
Around her, Belasco arouses curiosity and astonishment: how does this young woman, who looks so gentle and calm, manage to express so much strength, so much movement, so much fantasy?
« The art of painting is the affirmation of our double and the rediscovered unity of ourselves. This is what Belasco tells me, a frail, beautiful and smiling young woman who speaks to us of a fantastic world and plunges us into the mystery of origins, into the heart of galaxies or cells, into the titanic battles where possible lives clash; a wild mix of the abominable and the sublime ». Andre Parinaud
While respecting the movement of lyrical abstraction, Bélasco paints the cosmos, its great forces, its struggles, its movements, as if to find an answer…
… no doubt, a spiritual answer that each of us will be free to interpret.
INTERNATIONAL RECOGNITION
From then on, Belasco's artistic work and the enthusiasm it aroused crossed borders. She exhibited all over the world.
« Belasco exhibited in the most famous salons: Comparaison, Grand et Jeune, Automne. Most museums in the world have bought her paintings: Tokyo Museum of Modern Art, Denmark: Copenhagen, Turin, New York. She never talks about it as if she wanted us to forget her success, and it is only by chance that you will know that she is exhibiting at the same time in Houston at the Crawford Gallery, at the Rotunda Gallery in London and at the Arte Cortina Gallery in Milan. This would make an artist proud, but for her it means more work ». Andre Parinaud
Thanks to her husband, who provides her with unwavering support, Belasco can finally devote herself entirely to her passions: painting, travelling and the happiness of her couple.
She painted until 2002 and exhibited until 2005, when her husband died.
TWILIGHT OF AN ARTIST'S LIFE
Right up to the last moments, the couple formed by Belasco and her husband was literally fused.
« In a couple, there must be total osmosis ».
The death of her husband affected her enormously. She loses her love, her companion, her support, her mentor.
Like most people who have experienced the horrors of war. Belasco never complains, but she suffers from a chronic disease: autoimmune haemolytic anaemia. She was weakened and, despite numerous requests, she ended her artistic activity.
Bélasco died in Paris in 2015. She leaves behind a unique artistic work, often described as cosmic lyricism.