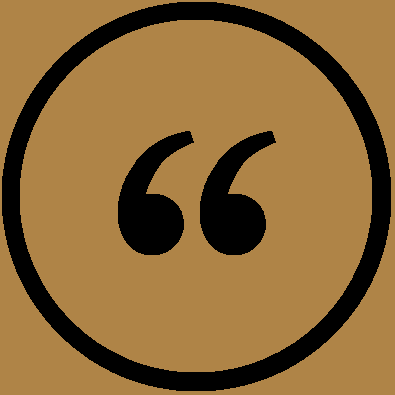 « Art is eternal.
It lives in us and we have only the usufruct of it ».
Daniele Belasco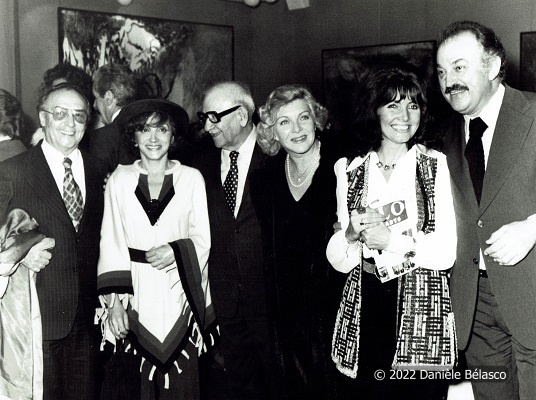 Nearly 500 people attended the opening of the exhibition « The Fantastic World of Belasco » at the Drouant Gallery in Paris.
From left to right: Loulou Gasté, Composer – Denise Glaser, TV presenter and producer of « Discorama » – Armand Drouant, Gallery owner – Line Renaud, Singer and Actress – The painter Bélasco – Jacques Médecin, Deputy-Mayor of Nice and President of the Alpes-Maritimes General Council
The painter Belasco with

Michel Tapie
Art critic, musician, painter, sculptor, exhibition organiser and art theorist. Director of the Centre for Aesthetic Research in Turin.
Writer, winner of the 1963 Goncourt Prize, Secretary of the Goncourt Academy.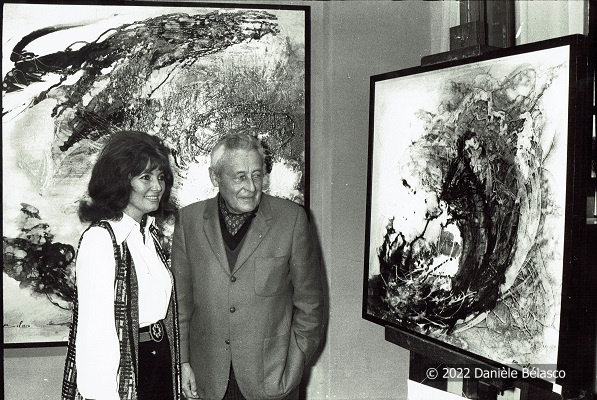 Polar explorer, scientist, ethnologist, writer, founder and head of French polar expeditions for twenty-nine years.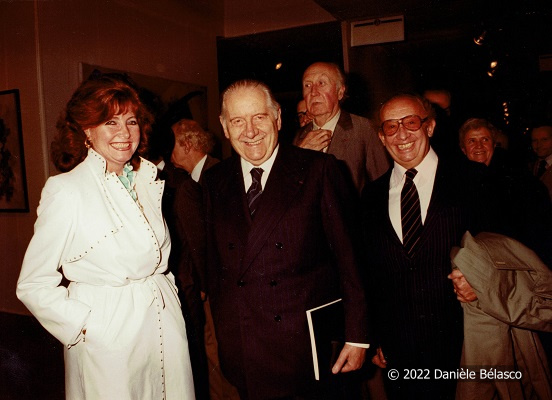 Alain Poher inaugurates the exhibition of the painter Bélasco
Acting President of the French Republic, President of the Senate, President of the European Parliament.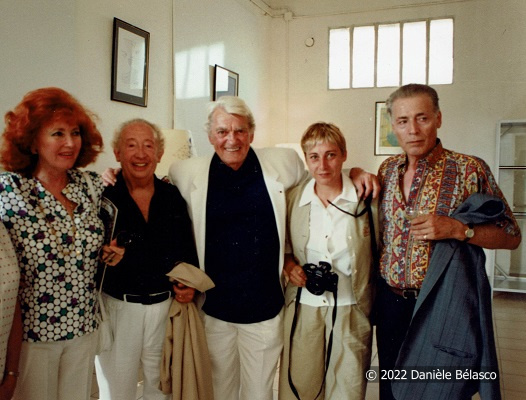 The painter Belasco with

Jean Marais.
From left to right: The painter Bélasco – her husband Roger Zeiler, President of Miss Europe – Jean Marais, theatre and film actor, director, writer, painter, sculptor and potter – Annie Guédras, Curator of the Jean Cocteau Museum – Edouard Dermit, Jean Cocteau's heir in law.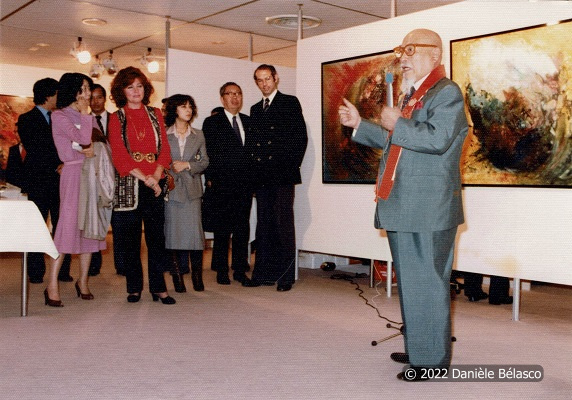 Professor Tachibana

opens Belasco's exhibition in Japan